Q2 earnings season is in full swing and the big (and small) tech are knocking it out of the park. Trillion-dollar companies are jumping higher by 5-10% in a matter of hours. Tech stocks may be the most crowded trade, but it is also seeing immense tailwind that has accelerated adoption rates & provides a clear path for increased growth over coming years.
It also looks like inflation is being stoked left, right and center. In the US, fiscal stimulus is expected to continue until the end of the year and monetary stimulus expected until next spring. In other words, no one is taking the punch bowl away, so party on!
Outlook for August 2020
I hit another portfolio all time high on the coattails of recent market rally as I continued deploying more capital in recent weeks. I do hold a bit of cash in order to have some dry powder in case of a pullback.
Not much has changed in recent weeks. I continue to look for opportunities to upgrade my portfolio and concentrate on high quality companies and let the compounding do its work as my wealth builds up.
Following are the returns of my portfolio holdings at the end of July 2020.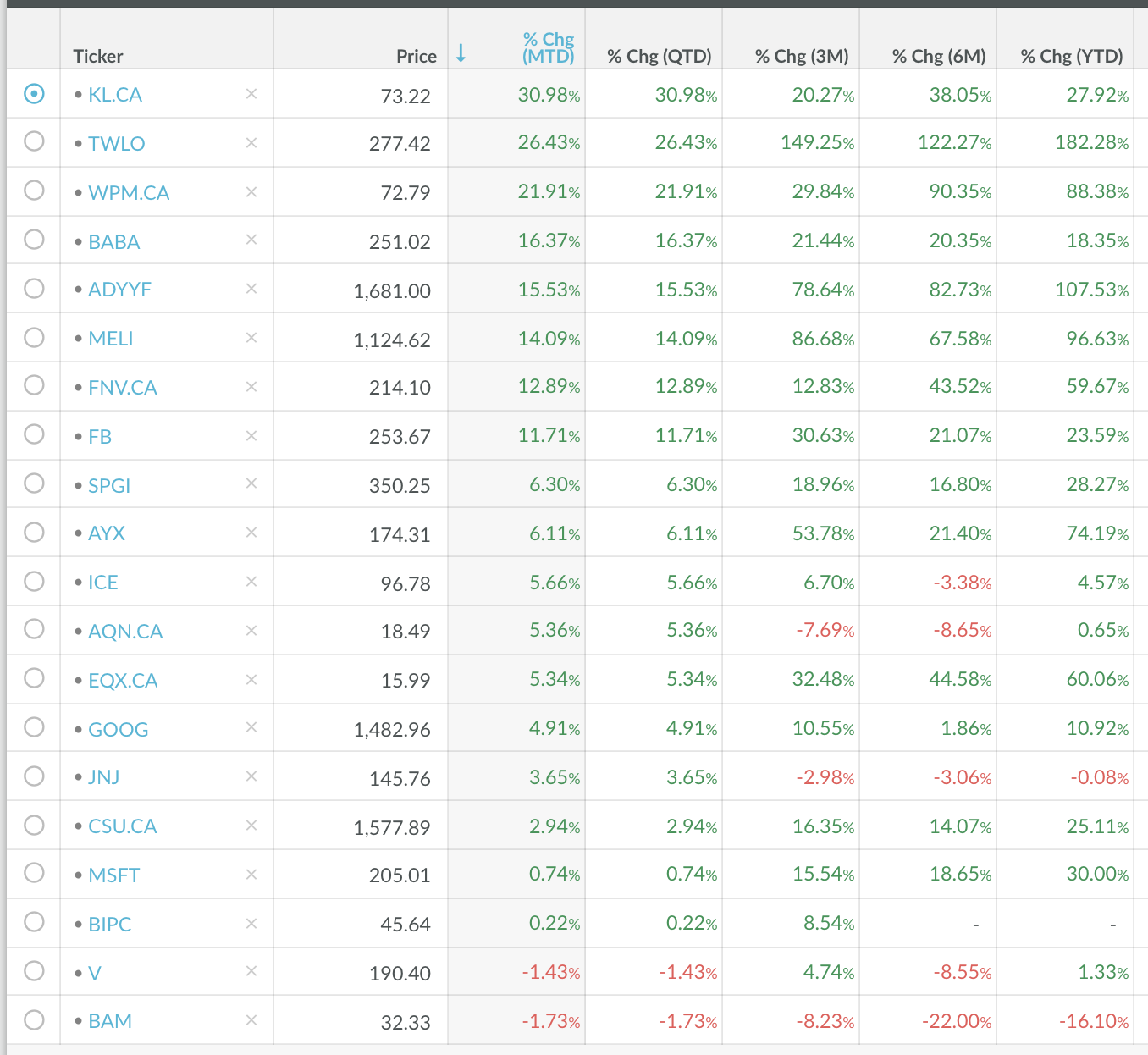 Portfolio position sizes as of Aug 1 2020:
Looking for investment ideas? Check out this Top Investment Picks for 2020, where 30+ investors present their top pick and a reason to invest in those securities.
What are your thoughts on the points mentioned above? Do you have any specific thoughts on the markets and looking at anything interesting? Share with a comment below.
Full Disclosure: Our full list of holdings is available here.